Membership to Aurora Chamber of Commerce includes access to other organizations


Aurora Chamber of Commerce is a proud member of Northern Ohio Area Chamber of Commerce / NOACC
1.866.466.6222
Get more information on NOACC Benefits at NOACC.org

NOACC is the largest independent Chamber Association in the United States. NOACC is a regional partnership of over 120 community-based chambers of commerce dedicated to helping chambers deliver competitive and cost-savings benefits and services.

NOACC benefits Available to Aurora Chamber of Commerce Members:
Accounts Receiveable and Collection Management
Employee Wellness Program
Health Insurance for Businesses
Managed Care Organization
Shipping and Freights Services
Transportation Services
Web Design Services for Ohio Businesses
Worker's Compensation Group Rating Program
---
Aurora Chamber of Commerce Member Benefits
Networking Opportunities
The Aurora Chamber of Commerce provides a number of both informal and organized networking opportunities. Networking events are planned to fit the varying needs of members and frequently include neighboring Chamber members as well as our own members and guests.


Marketing
The Aurora Chamber publishes a monthly e-newsletter containing information that pertains to Chamber events, increasing business success, and news and notes from members and the community. In addition, the website offers a directory of member businesses, and every member business is provided a customizable page on our website with a link to their own company site. Members can also post job openings on the site. Utilize Save Local Now: 1-click publishing to Facebook, Twitter and Google+; create, manage, and track email marketing campaigns in just a few clicks; get a digital boost for your business with our localized search technology.


Business Referrals
The Chamber office receives calls daily seeking information about businesses in the area. We refer them to all members within a category listing or closely associated listing. All businesses are added to our referral list upon joining the membership.


Community Involvement
The Chamber is involved and encourages its members to become involved in the community and its organizations. The Awards committee scholarship fund, All About Aurora Business & Community Showcase, and Drive-It-Yourself Tour are just a few of our community efforts. Our Business Advocacy Committee works directly with local government to discuss issues relevant to the business community. Once involved with the Chamber, you will find many opportunities to become more aware of what is happening in the Aurora area.


Membership Directory
Upon joining the Chamber, each new member receives a Chamber Business Directory. The Website also contains a current list of Chamber members and contact information.
Business Directory


Mailing Lists and Labels
Members have the opportunity to use Chamber resources to save time and money on direct mail and/or email advertising. Membership labels and/or lists are available one time per year per member at no cost with 24 hour notice. Additional labels may be purchased.


Tourism Promotion
The Aurora Chamber of Commerce and Visitors Bureau attends leisure and travel shows to promote tourism and actively participates in "Adventures in Northeast Ohio" to promote the Aurora area and directly bring visitors to your businesses. We also provide events and opportunities that get the word about all our wonderful area has to offer!



Money Back Membership Guarantee!
The Aurora Chamber of Commerce believes that Chamber membership is the best way to build your business network and strengthen the business community. Only through meeting other Chamber members can you begin to understand the full power of your investment. To encourage your involvement in the Chamber, the Board of Directors has approved a money back guarantee for all members.

To activate this guarantee, new members must meet with The Aurora Chamber Executive Director for an orientation session and participate in at least four (4) of the following activities:
Attend (2) Networking Luncheons
Attend (1) Business after Hours
Participate in the Fall Festival and Business Showcase
Volunteer and/or participate at the Aurora Chamber Business & Community Golf Outing
Volunteer and/or participate at the All About Aurora Drive-It-Yourself Tour
Actively participate on a Chamber Committee
If after meeting the criteria for this membership guarantee during a full year of membership, you feel that the Chamber investment was not a tool for business growth, we will refund your investment minus a $50 administrative fee.
As a member of the Aurora Chamber of Commerce you have unlimited access to Chamber luncheons, after hours events,
and many more fun filled networking opportunities sure to help jump start your business!

MEWA
Multiple Employer Welfare Arrangements


What is a MEWA?
For many small businesses, the current health insurance landscape has limited choice and flexibility when it comes to offering you and your employees healthcare coverage.

To provide you with a more competitive set of healthcare coverage solutions for your company and your employees, COSE has partnered with Medical Mutual to offer the COSE Health and Wellness Trust, also known as the COSE MEWA. This is a multiple employer welfare arrangement (MEWA) designed as a self-funded benefit option for businesses with 50 or fewer employees. Business owners with no employees are eligible to apply.

Learn more about MEWA by reading the Marketing Brochure and the MEWA FAQs.

Who we are
COSE offers health insurance to the small business community through its partnership with Medical Mutual. The health insurance landscape has changed significantly in the past few years and small businesses are looking for guidance. Look to COSE to help you save, advocate and provide information on all of your health care needs. Through its partnership with Medical Mutual of Ohio, COSE offers its members special pricing on group health insurance, provides consultation and advice on your health care options, and advocates on behalf of small businesses to ensure that health care reform does not unnecessarily burden Ohio's small business owners.




Reduce Gas and Electric Costs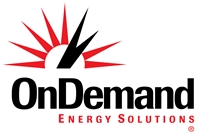 Questions? Contact us at 216-592-2205 or gcpcose@ondemandenergy.com.
In partnership with OnDemand Energy, COSE is pleased to offer its members more options than anywhere else and a no-cost consultative review of your natural gas and/or electric bill.
---
Thank You to Our Platinum Sponsors

Thank You to Our
Gold Sponsors

Thank You to Our
Silver Sponsors
---
---
EVENTS
---
AURORA COMMUNITY & EVENTS GUIDE
The Aurora Community & Events Guide is an all-around wonderful resource for what's happening in this Best Hometown.
Contact the office if you would like copies to display at your business or CLICK HERE to download a copy.